The Teacher
Perrin Madsen
"I am a patient, encouraging, honest, hard working and enthusiastic teacher that strives to achieve the best for my students. I really enjoy teaching and sharing the gift of music."
During my 30 years experience I have garnered the following tools and experience to help maximise my teaching abilities:
Winner of the New Zealand National Smoke Free Rockquest with the band, 'Exploding Poppies' in 1992.
Guitarist/Bassist & Vocalist for Certain Sounds Music Tour 1997 (Australasia).
I have worked closely with youth in a variety of contexts for the past 20 years. Held the position of Nelson Catholic Regional Youth Band Music Director from 2004 - 2008 teaching drums, guitar, bass and vocals to a 10 to 20 piece youth band. Some members of this youth band went on to form their own band 'The Peasants' - New Zealand National Smoke Free Rock Quest Winners in 2011.
Four years of Classical Guitar Lessons under the direction of one of the world's leading Classical Guitarists Cheryl Grice-Watterson.
I have achieved Grade 6 Music Theory through The Associated Board of the Royal Schools of Music.
I am an experienced registered guitar teacher with the Registry of Guitar Tutors (RGT) which offers internationally recognised exams.In 2014 my students achieved the highest aggregate mark for their exams in New Zealand. This was a real accomplishment as we had the largest number of students sitting the RGT exams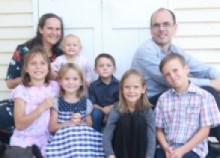 Call Perrin: 0272006590