Options and Rates
Private Lessons: Lessons from our home based studio weekdays between 8am and 8.30pm and Saturday mornings. Private lessons $35 + GST per half hour. 45 minute and 1 hour lessons are also available.
Combined Lessons: Students start off together e.g sometimes having mum or dad wanting to learn with their child, or a brother and sister combination, this is most welcome. Combined lessons are $65 + GST per 45 mins.
Group Lessons: These naturally occur with PGT students who perform in our concerts which take place twice a year.
RGT Exams: We offer exams compiled by Registry of Guitar Tutors (RGT) in Acoustic, Electric, Rock, Bass, Classical Guitar and Ukelele. Exams are held at the end of each year with an examiner from England.RGT is associated with the London School of Music so these are of a very high international standard.
Perrin is an experienced RGT exam tutor. In 2014 Perrin Guitar Tuition students achieved the highest aggregate mark for their exams in New Zealand. This was a real accomplishment as we had the largest number of students sitting the RGT exams.
We can take students through the various RGT exams allowing us to teach to a high standard while helping students build confidence as they achieve and progress through each grade to achieve an internationally recognised qualification. Exams are held in the latter part of the year with an examiner from England.
Music Theory: We offer a combination of written exams through the London College of Music "Popular Music Theory" and the Trinity College of London.
Perrin Guitar Tuition Concerts: Concerts help our students to develop their performance and artistic side. The concerts aren't compulsory but many of the students love being involved and performing for family and friends.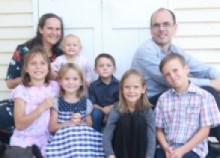 Call Perrin: 0272006590