Lessons
What PGT Teach:Our recommended age for starting guitar is 7 years and as far as we are concerned, you're never to old to learn! Parents are most welcome to stay for the lesson. We love teaching anyone who's enthusiastic, especially adult students.
What PGT Can Offer: We specialise in teaching beginner and intermediate guitarists who want to play a variety of styles including contemporary, rock, blues, funk, classical and fingerstyle.
Students have different dreams: some want to sing and play a song for a special occasion. Others want to be the next Taylor Swift or follow in the foot steps of Ed Sherran. For those wanting to attain an internationally recognised qualification we can offer RGT London College of Music exams. Whatever your goals we are here to help you achieve them.
We also do student concerts twice a year where students get to be part of an ensemble and perform some awesome songs. We love to make your musical experience relevant and we are more than willing to help with breaking down and teaching your favourite songs.
Some of the music our students have been learning lately come from artists such as George Ezra,Foo Fighters, Fleetwood Mac, The Eagles, Taylor Swift,The Dixie Chicks, Ed Sheeran, Leonard Cohen, John Legend, Dire Straits, Santana, Gary Moore, Tommy Emmanuel...whatever your favourite.
In Your Lessons we can:
Develop good habits right from the start
Build confidence - step-by-step learning
Develop practice habits
Have fun - Learn your favourite songs, guitar/bass riffs
Explore various styles of guitar/bass/ukelele
Learn how it all works with theory
Work towards an international qualification through RGT exams
Learn to sing with your musical instrument in a comfortable and relaxed environment
Play in group situations working towards the PGT concerts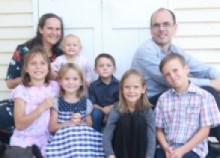 Call Perrin: 0272006590